Weather Satellite Images Recorded at Atlanta, USA.
Latitude: 33.830, Longitude: -84.400
Receiver: R139
Georgia Statewide Weather Stations
Marist School and Atlanta Area Weather Forecast
Click on any satellite image below for a full sized image. Times are shown in Eastern Daylight Time.
Current Conditions at the Marist Weather Station.
Current Weather Maps and Radar.
Satellite Images From Around The World.
Your browser does not support iframes.
Weather Maps and Radar Images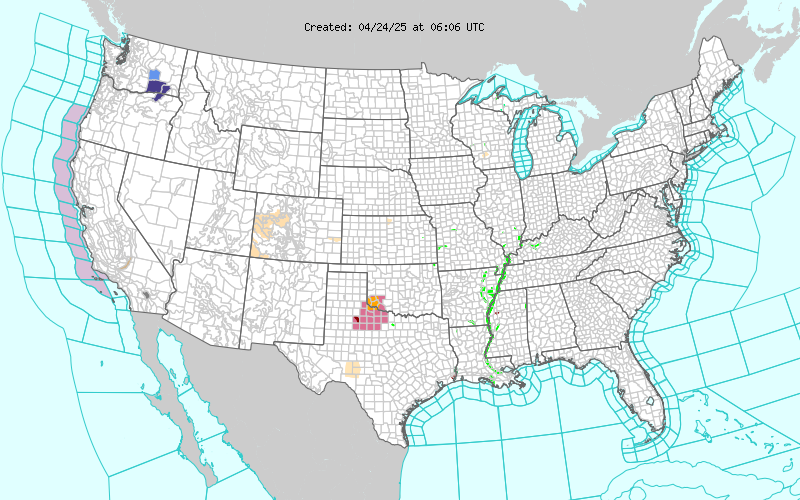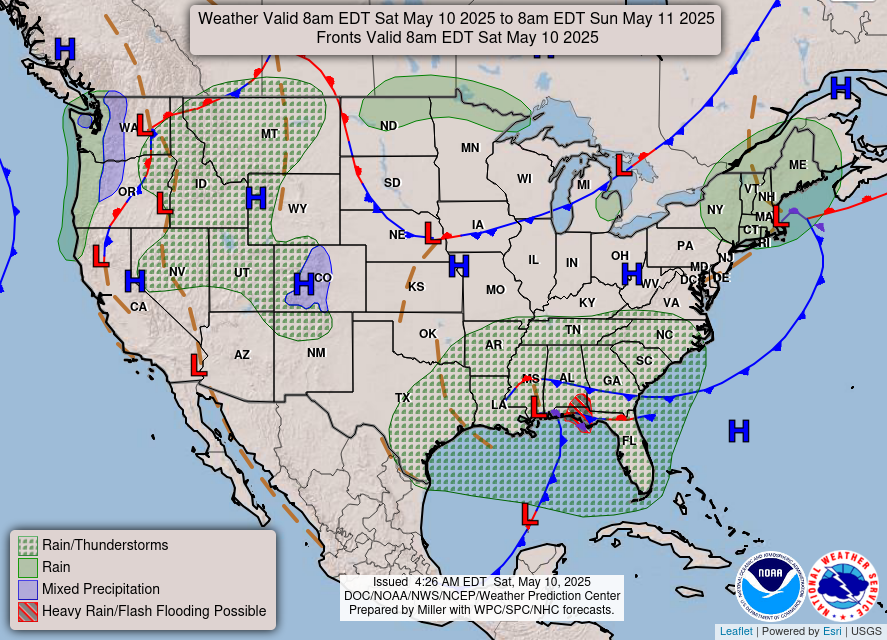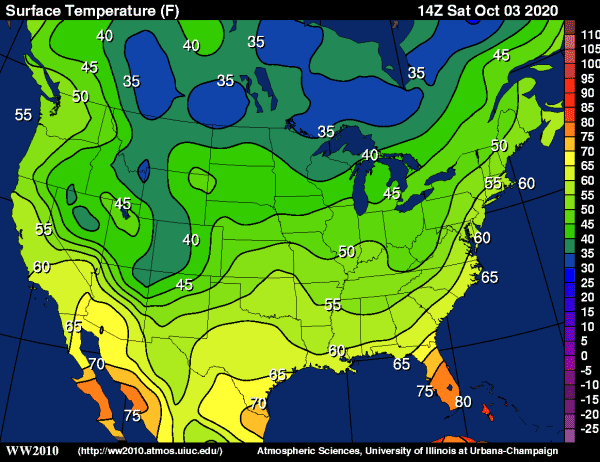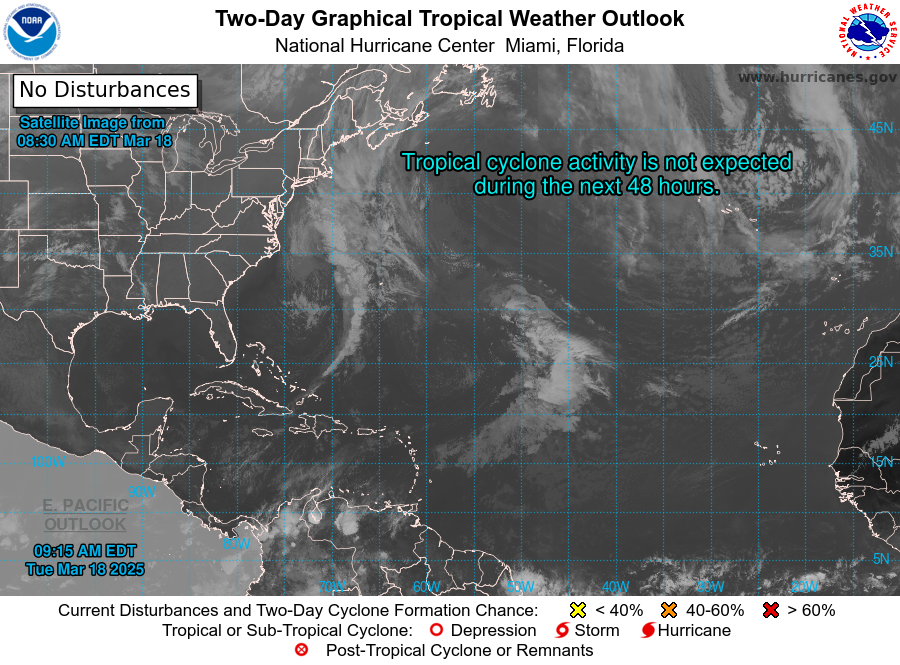 Nancy Creek Stream Levels
Weather Related Links
Marist School NOAA Weather Satellite Images

Top

About the Enhancements

This page shows just some of the 35 enhancements WXtoImg provides:

MSA

Multi-Spectral Analysis: combines a sensor 1 or 2 (visible/near infrared) image with a sensor 4 (thermal infrared) image to create a near true colour, near visible image of the earth.

MCIR-precip

Map Coloured IR with Precip: uses sensor 4 (thermal infrared) to create a false coloured image showing areas of likely precipitation. The likelihood and intensity of precipitation increases as the colour goes from green to yellow to orange to red to black to white.

HVCT

HVCT false colour: creates a false coloured image by combining a sensor 1 or 2 (visible/near infrared) image with a sensor 4 image (thermal infrared) to create an image in which clouds are tinted by their temperature.

Pristine

These are images as they come from the satellite without alteration. The earth appears "upside down" on Northbound passes. The two images are the two channels sent by the satellite with channel A (left) switching between sensor 1 (visible) or 2 (near-IR) during the day and sensor 3 (mid-IR) at night and channel B (right) showing sensor 4 (thermal-IR) at all times during normal operation.

Thermal
Thermal: Creates false color images using the temperatures from (sensor 4) Thermai Infrared image. This sensor covers the full range temperatures from very cold cloud tops to very hot deserts.

SST

Sea Surface Temperature: creates a false colour image by combining sensors 3 and 4 (Infrared) and using a pre-defined palette colour the image.

Next Scheduled Satellite Passes over Atlanta, USA

Satellite
Name
Start of Pass
Time Available
Direction
Maximum Elevation
Degrees (East or West)
Frequency
MHz
UTC
Local Time*
UTC
Local Time*
NOAA 18
22 Sep 13:52
22 Sep 09:52
22 Sep 14:04
22 Sep 10:04
137.10
NOAA 18
22 Sep 15:32
22 Sep 11:32
22 Sep 15:45
22 Sep 11:45
137.10
NOAA 19
22 Sep 21:32
22 Sep 17:32
22 Sep 21:44
22 Sep 17:44
137.9125
NOAA 19
22 Sep 23:13
22 Sep 19:13
22 Sep 23:25
22 Sep 19:25
137.9125
NOAA 18
23 Sep 01:14
22 Sep 21:14
23 Sep 01:27
22 Sep 21:27
137.10
NOAA 18
23 Sep 02:55
22 Sep 22:55
23 Sep 03:07
22 Sep 23:07
137.10
NOAA 19
23 Sep 11:38
23 Sep 07:38
23 Sep 11:51
23 Sep 07:51
137.9125
NOAA 18
23 Sep 15:20
23 Sep 11:20
23 Sep 15:34
23 Sep 11:34
137.10

* local time is Eastern Daylight Time.
Davis Weather Station made possible with an Innovator Teacher Grant from The Loveday Foundation..